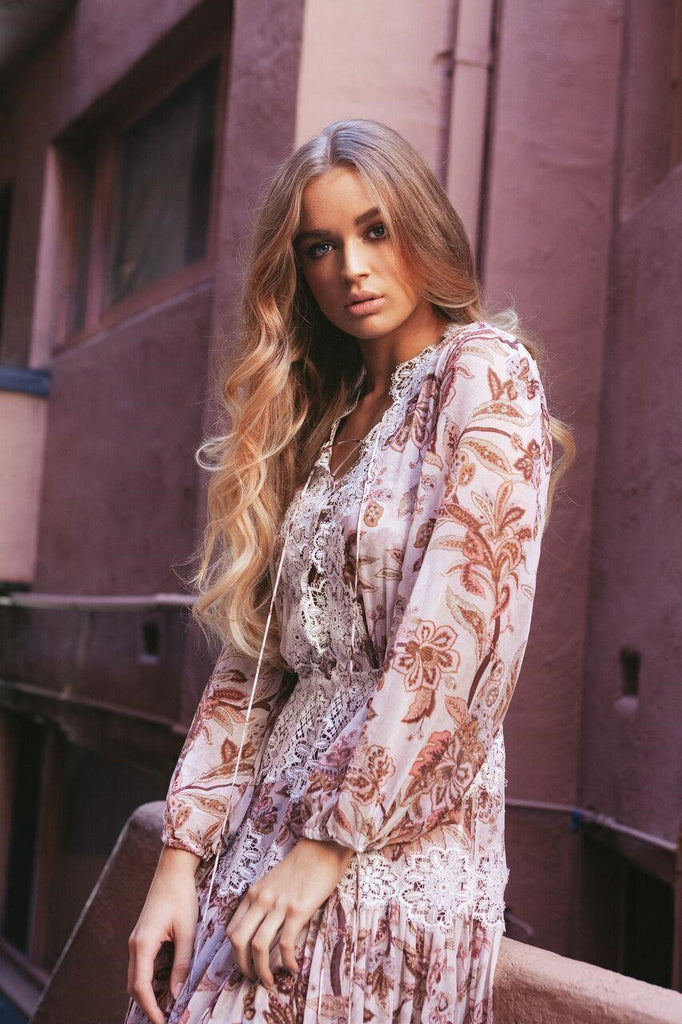 So winter 2018 has rolled around faster than ever and although we're not loving the cold, we've decided that this year we're going to embrace the fun and flirty changes that can be made to our winter wardrobe.
Gone are the days of staying home inside your heated little cave. This June, July and August you will go to the ball (or your local cocktail bar). Remember, when partying during winter, one must always opt to stand out. We're talking irreverent yet feminine pieces, and if you ask us, the glitzier the better.
VA VA VELVET
When it comes to fashion, old trends are often revived (we've even seen the return of the shellsuit this year!). A little bolder, and a little braver than its previous moment in the spotlight, our favourite 90's fashion trend is back: say hello to velvet and all things luxe. The rich material lends itself as the perfect element to take a simple dress from work, to play.
We love this Alice Mccall Velvet Shadows Dress, ideal for dinner parties or cocktails with the girls. Just add a leather jacket and some pointed toe ankle boots to edge up your look.
PLAY PEEKABOO
It's the trend that just keeps on giving, from spring/summer to autumn/winter – mesh is here to stay. During the colder months, a metallic mesh feels forward-thinking and fun – why not play peekaboo with sheer panels on a baggy shift dress, or work a long sleeve mesh and lace blouse with leather pants for a more contemporary take on the sheer trend. 
CLUB CLASSICS
Another must-have piece is the classic, (but never boring) black jumpsuit. Whether your body shape suits a tapered pant, a wide leg palazzo, or even a fit and flare – one of these bad boys will change your life. This is the one thing you can rely on to keep you warm during these colder months!
You can't go wrong with this Sophia Lace Jumpsuit by Rebecca Vallance. Layer with a sheer top underneath if you're too scared to brave the cold, or throw a silky duster, or leather jacket draped over the top and you're good to go.
LUXE IN LACE
Lace is our friend, and don't you forget it. Long sleeved lace and crochet sleeves work wonders during winter, with the contrast of material on the body showing just the right amount of skin to get you looking and feeling party-ready. Try a long sleeve mini dress with pointed court heels or a fit and flare pencil number if you're not quite ready to get the pins out yet.
ONE SHOULDER IS BETTER THAN TWO
Another 90's trend storming its way back into the style stakes is the one shoulder look. Who'd have thought that showing off a bit of shoulder could be such a sexy little touch to a simple outfit? Not only is it a great trick to giving your look that extra somethin' somethin', but it also adds structure to and flatters the curves of your body.
From bodysuits to blouses, mini dresses to gowns, day to party, we don't see this trend going anywhere. This Bow Mini Dress by Zimmerman is the perfect LRD (little red dress of course!) for winter parties.  
Related Articles