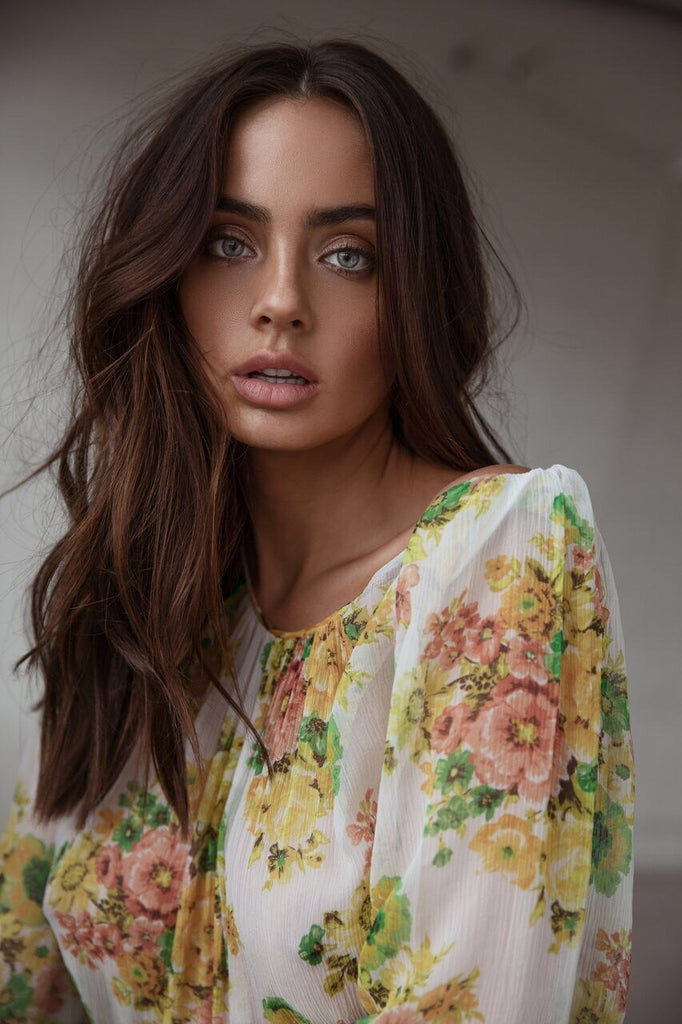 The time has come to hang up your Grecian-inspired wedding guest pieces at the back of your wardrobe, Summer is finally over and don't we know it. We're here to help you find the right balance between style and weather-appropriateness with an edit of our favourite warm-hued, long-layered, and winter-ready pieces you can rock to every wedding you may have pencilled in over the next few months.
We're talking rich tones of navies and burgundies, intricate detailed sleeves to rival Kate Middleton's McQueen extravaganza, and edgy, asymmetrical structured hemlines that will ensure you attend any June, July and August nuptials as the most fashion-forward guest at the ceremony.
Here's to Winter 2018 and the glam that comes with it.
THE SLEEVES
Nothing screams winter wedding like a luxe long-sleeved number to add some extra warmth during the big day, not to mention cover you up if you're worried about being a little on show during the ceremony.
This Rossellini Mini Dress by Thurley is everything and more. Adorned by latticed floral crochet and an alluring sheer mesh shadow of a sweetheart neckline underneath, the striking contrast between the skin and the bodycon silhouette forms the perfect romantic mini for a special day. Complete the look with smokey eyed makeup, nude lips, and flirty barely there black sandal heels. Long sleeves, particularly made from lace and mesh, lend a seductive yet sophisticated take on a wedding guest look.
FABRICS
Winter parties and weddings call for bold and lavish textured fabrics. Think velvet, lace, crochet and mesh. Combining sheer, polka dot mesh panels with an opulent black sheen fabric and short, flirty flared sleeves, we adore everything about this Petite Coquette Dress by Three Floor.
Gone are the days of avoiding black during the summer months; embracing darker hues such as black, navy and burgundy provides a level of chic that will always keep you on the best-dressed list. If you're set on a lighter colour, opt for a slightly more heavily detailed fabric. We recommend the Moon Over Water Dress by Thurley; its extravagant yet formal fabric offers a fierce approach to this winter's key textural trend, whilst the asymmetric hem line screams reception party vibes.
FAUX FUR
If you've decided to brave the cold in a slinky sleeveless piece, then look no further than the Unreal Dream Jacket by Unreal Fur to complete your whole ensemble.  Crafted from a shaggy yet luxurious faux-fur, we promise this chic layering piece will add a modern and quirky edge to a classic look. We recommend teaming it with a silky slip dress like the Fresia Dress by Camilla and some fine drop-earrings to really help channel the glam of the Gatsby era.  If turning heads is what you're into, then this look's for you.

Added bonus: Unreal Fur provides an ethical alternative to real fur, whilst keeping you warm, cosy and effortlessly stylish.  When it comes to Winter fashion, more is more.
Related Articles