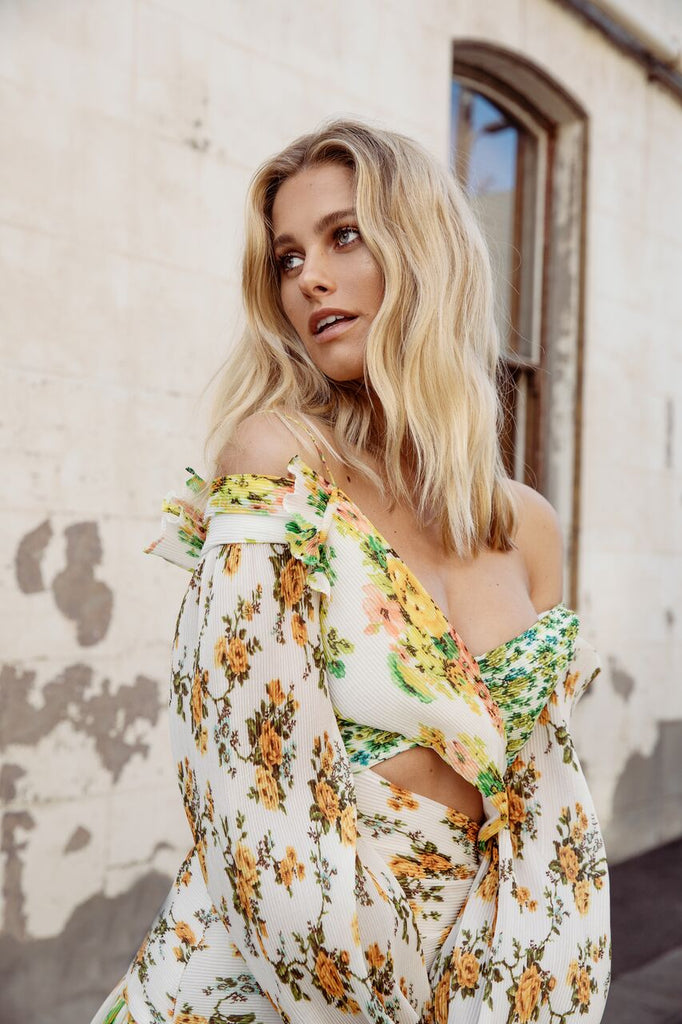 We've all been there; a huge social occasion around the corner and nothing to wear… apart from the number of dresses hanging in our wardrobe that we've already worn so many times and haven't seen daylight for a season or three.  
We live in a world where the ever-changing fashion industry offers us an amazing number of options to choose from, and quite simply, some of our older pieces haven't stood the test of time. Perhaps you fall in to the category of refusing to wear something again if it's made it to your Instagram feed (guilty!), or maybe you're struggling with finding that dream dress at an affordable and realistic price?  
Keep reading for the benefits of renting your occasion-wear – just call us your fashion-fairy godmother.  
AFFORDABLE FASHION 
Why spend $1110 on a Zimmermann dress when you can rent that same gown for $229 for four days? Why spend $300 on a single gown when you can hire three different dresses for the same price?  If you've never thought about renting out an outfit,  we think now is the time to consider it.  
If you feel guilty splashing the cash on designer dresses but can't help being drawn to the unique designs that high-end fashion delivers, renting a dress could just be the perfect solution to satisfying your expensive-taste needs. At just 15-20% of the retail price, you and your bank balance will thank us later.  
SPOILT FOR CHOICE 
Ever heard of a shopping rumour that goes something like this? When you have no occasion to wear a dress, you'll discover several that your fashion-hungry heart desires, and when you set out as a lady on a mission to find 'the one',  you'll find absolutely nothing.  
Unfortunately, this dirty little rumour is true and we want nothing more than to dispel it! Style Theory caters to you, offering an array of dresses from a variety of high-end labels for all occasions, from weddings, to the races and even maternity wear that you may not find in store, especially if they're sold out and no longer available. We even have a Melbourne store open 6 days a week, where you can 'simply rent it today and wear it tonight'.   
If you've got time and need a little advice, book a 30-minute styling session with our friendly stylist team. 
LAST MINUTE MAYHEM 
If you, like us,  lead a hectic social and work life (#girlboss), you can often find yourself attending a last minute work or social event with no warning or time to prepare an outfit *queue alarm bells and sheer panic*. Fight the stress that comes with late night, last minute shopping, and simply head to our site on your lunch break. When you find the one, you can easily book your favourite dress online and we'll deliver it straight to your door anywhere in Australia via next day delivery.  Yep, NEXT DAY delivery.  
Think of us as the one night stand you definitely won't regret, in fact – we guarantee you'll end up using us regularly!  
Related Articles