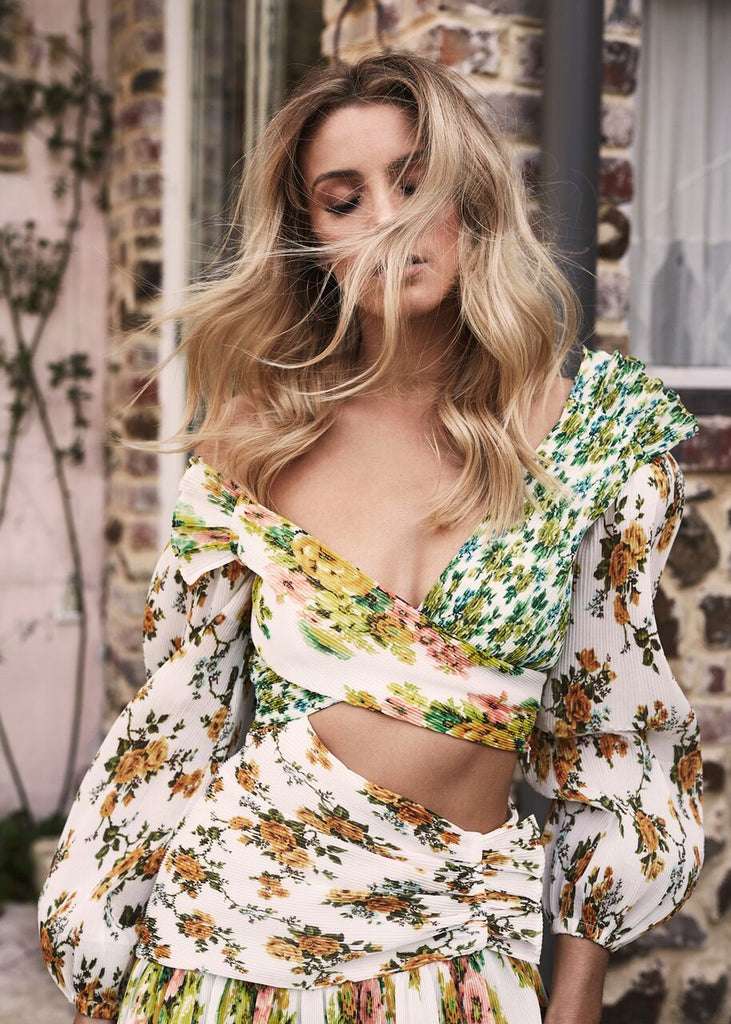 The Spring/Summer Wardrobe Pieces You Need in Your Closet
The time has come again, and we couldn't be happier about it. A hint of sun, a glimmer of Spring and we're already planning our Spring/Summer outfits and updating our social calendar. Spring in Australia is upon us and if you have plenty of upcoming events but don't want to spend a fortune on designer clothes that your high-end heart desires, we've got the key to fulfilling all fashion trends. From dresses, to jumpsuits and even accessories, our range of designer pieces will add some much-needed magic to your life.
Keep scrolling for the Spring/Summer fashion trends that are all over the runway and are about to hit Australia. Thank us later, girls.
TRANSPARENCY
This year, it's all about what lies beneath, if you get our drift.
No, we're not telling you to flash your undies BUT if you want to, there's definitely a fashionable way to do it. From sheer jackets, to see-through mesh dresses, skirts, and bodices, Transparency is a headlining trend. It calls for courage, but if you do it right, you're onto a winner.
We love the Antique Rose Dress by Alice McCall, which is cut from a bespoke mesh fabric, embroidered rose trims and a cute little slip dress to hide your modesty.
BOLD COLOUR
Bright and bold is one trend you're going to have to open your heart, and your wardrobe to. From vivid yellows, to neon pinks, Spring in Australia is going to welcome a kaleidoscope of colours that scream loudly from the rooftops, and the runway!
We've got a number of coloured styles to suit all kinds of skin colouring which means you've got no excuse. Be brave in the Zinnia Slip Midi Dress from By Johnny. Featuring a red and pink colour block, you'll stand out from the crowds in the best possible way.
SUMMER SEQUINS
Spring in Australia means three things; Sun, Sequins and Sparkles! To say that sequins will be one of the biggest fashion trends of Spring/Summer is definitely an understatement. We're all about the sparkles, and what's not to love about a trend so fun and playful you'll be eager to hit the dancefloor – even on a Monday. Okay, maybe not a Monday, but you get our drift.
Play it safe but never boring in the Sequin Shift Dress from Rachel Gilbert. The heavy sequins combined with the fresh white fabric will take you from day to night in an instant.
PASTELS
As always, pastels prevail. Out of all the fashion trends that just keep on giving, we think that pretty pastels are our favourite.
Not only do they work in terms of nail colour and lipstick shades, but you can't go wrong with a little pastel dress. Ideal for day parties, the races and Summer weddings, pastels mean that Spring in Australia is on its way and we're welcoming it with open arms.
The Crosshatch Frill Mini Dress by Self Portrait in baby pink combines a cute asymmetric hemline with a crochet fitting fabric. What more could you want?
Related Articles