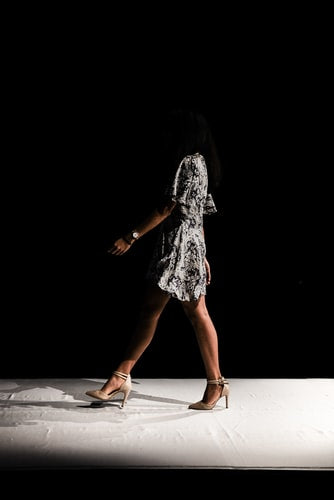 The shoes that are having a moment right now
So, you've got that big event coming up. You've found the dress, booked the tan, got a fresh set of nails, accessories, hair, makeup all sorted. The only thing left is the perfect pair of shoes. Whether it's a big event or just your #OOTD we all know the wrong pair of shoes will put even the best of outfits to shame.

So whether you're pairing up with your Alex Perry Dress Hire hot out of the post from us, or looking for a bit of a shoe revamp this season, these are the top styles we're crushing hard on at the moment!
The Mule
The Mule is the PERFECT day to night shoe. Comfy and supportive enough to get you through the day, versatile, sexy and stylish enough to last all night long. Go chunky or go for a more petite mule. This is our new favourite collection staple. Black leather, bright pink vinyl, snakeskin, or a natural weaved cane. The options are endless when it comes to the mule. Someone please stop us from buying one for every day of the week!
The Colour POP
Yes your black shoes will work with pretty much anything, YES we're guilty of sticking to all black to make life easier too but girl, it's time to play with colour. Across the runways, the off duty models, and street style across the globe we're seeing the return of the bold colorful shoe. Whether it's a hot pink snakeskin, a classic bright shiny stiletto, or a pattern, let your shoes get the spotlight they deserve.

The Slide
If thongs are your daggy dad, slides are your fashion forward, well travelled aunt. Slides are everything a girl needs. Comfortable, easy, but still able to hold their own and add to any outfit. Whether it's leather, fluff, snakeskin, diamontes, designer, or embellished, everyone is doing slides for a reason.

The Strappy
As all that 90's and noughties fashion flooded back into this decade it brought with it an abundance of straps. The more the merrier. Delicate layered straps flatter any foot and the added support is a beautiful bonus! The perfect summery strappy sandal, from mules, to kitten heels, to pumps are a trend we're happy to re live.
The Kitten 
Speaking of the kitten heel, let's give her the love she deserves. Forget those tired old workwear kitten heels. Think flirty first dates, paired with silk slips. Think boozy brunch and the perfect way to dress up a pair of jeans without going OTT.
Related Articles