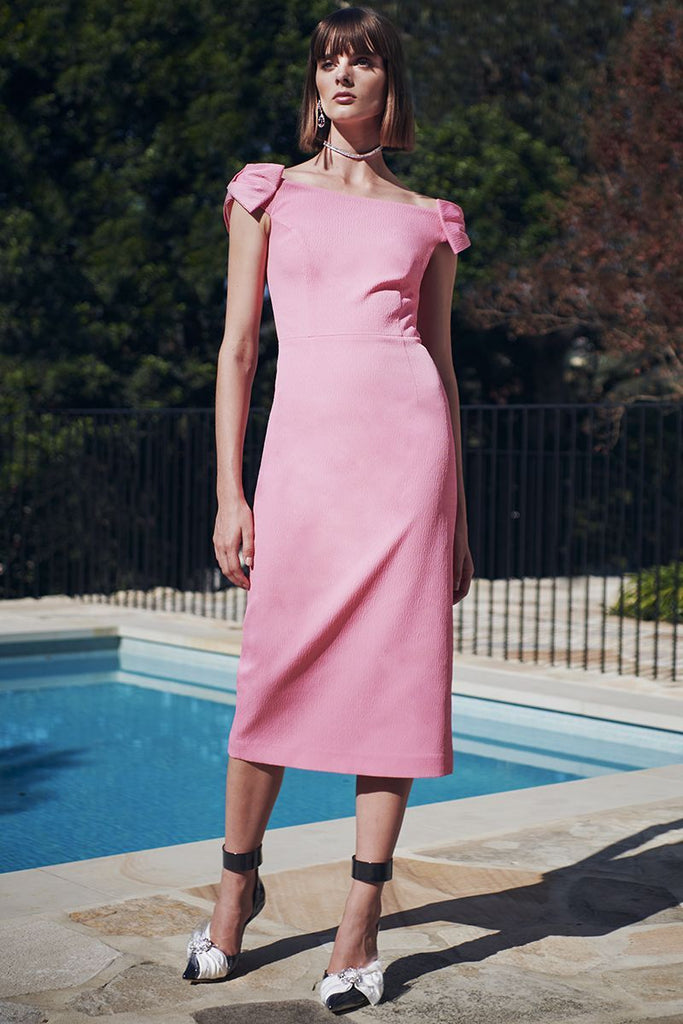 A 13 year old Rebecca Vallance from Ballarat Victoria, was modelling in the fashion industry to earn her pocket money. It was here that she found her love for the industry and in turn kick started her career. However Vallance had her sights set on a different side of the industry. She used modelling as a foot in the door. While she worked, she could observe the industry in's and outs, and rub shoulders with big names. She eventually moved onto fashion publicity. It was here where she really honed her craft and talent. Vallance's experience in the industry has allowed her to observe. She understood how the industry worked on all fronts and was able to learn from others' mistakes, all while forming her own unique approach. In 2011, the world was finally introduced to the Rebecca Vallance brand.
The Beginning 
Vallance's first collection hit the runway at Paris Fashion Week in 2011. With great success she instantly locked in two accounts with luxury department store Harvey Nichols. With her success in paris Vallance launched the brand on Australian shores in 2012 to similar success. Since the beginning Vallance's collections have remained one of Australia's proudest fashion exports. 
The Signature Look 
Through all her designs, Rebecca Vallance has struck the perfect balance of timeless elegance, luxury, and a deep understanding for the everyday, universal woman. Signature structured tailoring and silhouettes that have stood the test of time, are an homage to femininity. Vallance's use of luxurious fabrics bring a modern day elegance into every look she produces. Think  high class hollywood glamour, for the everyday woman who isn't afraid to turn heads. 
The Rebecca Vallance Woman
In her own words, Vallance described the woman she designs for perfectly in this interview with CEO magazine on Vallance's top 7 rules for success: 
"The typical Rebecca Vallance woman might be a working professional and she might also be a mother. It's the woman who likes to look beautiful and someone who wants to be in the centre of the room, rather than standing at the back. Our garments are designed and created in a totally undone way, so you might have a cool girl wearing it very casually: she might have distressed, messy hair, but she'll be wearing a very pretty dress. So that was our angle."
 
The Milestones 
Vallance was notably and deservedly named Best new up and coming Australian designer by Marie Claire in 2015. The designer was also awarded runner up in the International Woolmark Prize, an award that celebrates designers across the globe who showcase Merino Wool in their work. Vallance always had her sights set big for her brand. Her experience and talent allowed her to give her brand global appeal, or as she calls it "international DNA'. This means she is not only stocked globally but has been worn on some big names across the globe. Some celebs that have been spotted on the carpets in Rebecca Vallance include Halle Berry, Joan Smalls, Rachel McAdams, Chrissy Teigen, Chanel Iman, Behati Prinsloo, Bella Thorne and many many more.
Want to experience the beauty and elegance of one of Vallance's pieces for yourself?
Browse our range
of Rebecca Vallance garments and rent one today!
Related Articles