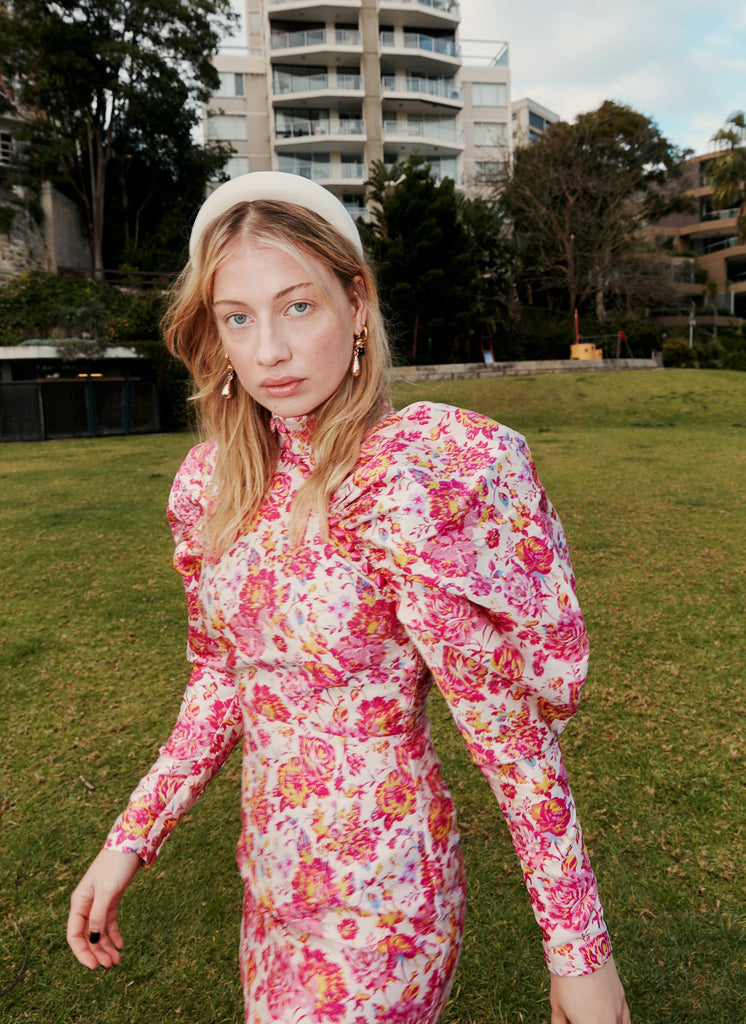 Summer is just around the corner. As the sun starts to poke its head out from behind those clouds, it's time to strap on some heels, bring those legs out of winter hibernation, and don your finest cocktail frock.
Sunny summer weddings or events usually mean Cocktail dress codes. While cocktail isn't a new trend it can sometimes be a tricky one to master. Luckily, Style Theory is here to save you with Cocktail dress hire across Australia. We've also put together this handy little guide to help you decipher that cocktail dress code.
Cocktail originally referred to anything sitting just above the knee. It's bright and bold, fun and flirty, and a great chance to play around with patterns and accessories. These days all kinds of different lengths, shapes, and styles have been thrown into the cocktail shaker.
Cocktail gives you the freedom to dress to your strengths. Look great in a frilly over the knee number? Or maybe a sleek bandage dress just below the knee is your thing? Show off that Euro vacation tan with an off-shoulder dress or frame your figure with some sleeves and a deep cut front. The styles you have to choose from are endless. Just like the menu at your favourite cocktail bar, pick something that's sweet, sexy, and just to your taste.
Now for your colour scheme. Chanel Carrie Bradshaw and a cosmopolitan in a hot pink or bright red dress. Serve up some Aperol orange and make those blue eye's pop. Cocktail is meant to be fun and flirty so don't hesitate to shake things up. When picking your colour keep your natural features in mind. Colours that compliment you skin tone, bring out your eyes, or show off that new 'do will have everyone wanting to sit at your table.
Choosing the right shoe to compliment your cocktail dress is crucial. There's no hiding behind a floor length gown here. With a dress that lands somewhere just above or below the knee, your shoes will be in full view, so you want to make sure you pick the perfect pair.
Shoes are an accessory like any other so don't be afraid to experiment with style. You can go with a classic stiletto, or a playful and practical wedge. The world is at your feet!
Go for a sophisticated updo if you need to glam up your outfit. Pair it with some classic statement earrings and you've got yourself a cocktail from the top shelf. Don't be scared to show off some personality with a clutch too. It doesn't just have to be practical. You've got big buckles, sequins, soft leather, or vibrant colourways to choose from. Your dress might be the main event, but your accessories are the finishing touches that take it from 0 – 100.
The most important thing to remember is that if your event has a cocktail dress code your host wants you to have fun. Cocktail is all about finding a fit with personality and style. Find a cocktail dress that gives you as much confidence as a couple after work Mojito's and you'll ace that dress code.
Related Articles