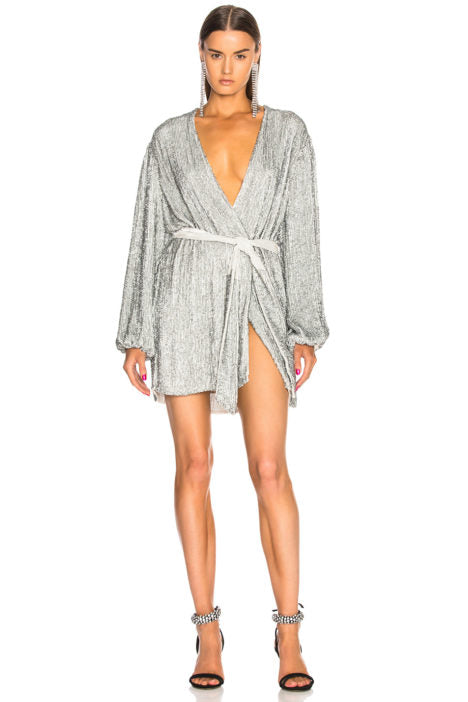 It could be a highschool formal, a Uni Ball or an otherwise fancy gathering of people. You want to feel like a star and impress the crowd, but dressing for a formal occasion can be daunting! A school formal is often the first time in a girl's life that she can get dressed to the nines and feel super stylish. Before getting your hair and make up sorted, you need to consider what you'll be wearing. After you've made the awesome choice to use us, an industry favourite for Designer dress hire Australia, you'll be feeling fancy and chic in no-time and with no-fuss. 
We know that finding that special dress can be tough. You might spend hours scrolling through your socials or through online shops looking for inspiration. So many choices!
With Style Theory, you can rent a formal dress for a fraction of the price that buying the trending looks would set you back. You save money while feeling absolutely on pointe! What's not to love? It makes so much sense to choose formal dress hire – especially when you're only going to wear it once.   
Here are a few of our top tips for finding your perfect outfit for that fancy occasion.
Put time into your research

You'll be on top of the current trends and statement pieces and be able to select a dress that is becoming fashionable as well. It's useful to create the idea around your dress before looking at different dresses in real life. This will reduce confusion when you've tried on five totally different styles – now you'll be focused and know what you like and don't like.


Collaborate with your girls

Opinions from your most trusted girl gang are great to help you decide. If you're stuck between a final selection of dresses, it's so helpful to have a few opinions and help decide on the final look. However, don;t forget that you'll be the one wearing the outfit so you'll need to make sure the dress clicks for you.


Fit and Freedom
You know that you'll be dancing by the end of the night. It's always the right choice to opt for a dress that lends some movement. We've got so many stylish formal dresses that still give you the ease of movement!


Flatters your figure
Dresses come in different styles and cuts, some aim to emphasize the top while others are designed to show off the back. A wise girl knows her figure and is in touch with what makes her feel most confident. Choosing the wrong cut can make things uncomfortable, choose what makes you feel complimented and flattered.


Think of the accessories
Don't stop at the dress when considering what gown to go with. Think of what shoes you'll be wearing and how would you like your makeup and hair to be done? For example, if you've got a long, stunning locks that you're excited to show off, this could impact the kind of dress you'll be looking at. You might steer away from high neck and highly embellished frocks, opting for a low cut minimal number instead. 
Related Articles