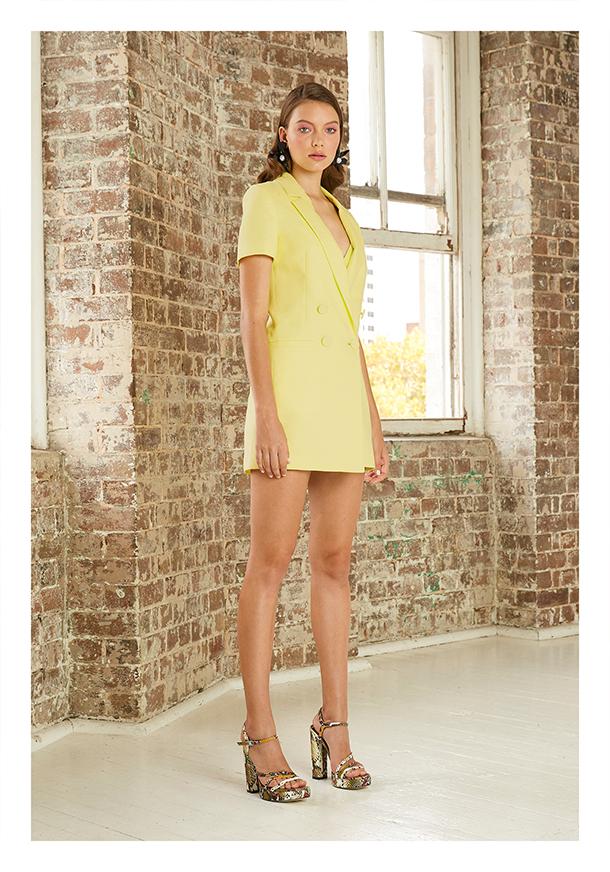 Sydney is one of the most beautiful cities in the world. There's endless choices when it comes to date spots but we've narrowed it down to 5 of our favourites. We've also picked out the perfect dress to nail that first impression and lock in a second date. Style theory has you covered when it comes to dress hire Sydney. You'll never have to stress over finding that perfect dress again, leaving you more time to find the perfect date.
Scout Sydney / Surry Hills
Owned by European Mixologist of the year, Scout is not just any other cocktail spot. Loosen up as you work your way through the menu of specialty cocktails made from native and local ingredients. Scout is an experience from start to finish, located in a hidden attic like room, above The Dolphin Hotel, this special little spot will be sure to have sparks flying.

What to wear: The Davies Mini Dress is the perfect mix of stylish and fun for Scout. Dress it down with a pair of white sneakers or up with a set of stilettos.
Misfits / Redfern
Misfits has it all. Great food, retro decor, a cocktail lounge, and a hidden bar behind a bookcase. Start your date off with a plate of fresh oysters to set the mood. There's a great range of food to taste your way through after that too. From classic casual pub meals, charred seafoods, and a long list of dishes bursting with flavour. Commit to a cocktail jug or pick from their huge range of spirits. The possibilities are endless with Misfits, you and your date can explore just what's right for you two.

What to wear: This Cloud Nine Mini Dress has fun and flirty written all over it!
Bartolo / Surry Hills
Falling in love is no doubt easier on holiday. With good food, great alcohol, and electric atmosphere, it's hard not to. We don't expect you and your date to jet off to Italy after work on a thursday night in Sydney, what you can do is pop down to Bartolo. Named after the owners father who emigrated from Sicily in 1910, Bartolo is a little Italian getaway in the middle of Surry Hills. Enjoy fresh pasta, meats, and seafoods, or browse through the nostalgic drinks menu. The cocktails are beautiful, and bound to have you falling in love.
What to wear: The Eden Structured Blazer Dress channels that sophisticated european style with a beautiful pop of colour.
PS40 / CBD
If you're worried about running out of things to talk about, or getting bored, take your date to PS40. This cocktail bar is far from dull. PS40 offers a 10 drink list of cocktails that see your classic favourites getting modern and innovative twists. There's also a small menu of light snacks to perfectly compliment them. The drinks are fun and the decor is exciting, it would be impossible not to have a good time with your date here.
What to wear: Be bold with this Sharna Bandage Catsuit that will have you fitting right in. It's sleek and stylish with a modern figure.
Cantina Ok! / CBD
Every good date needs a little bit of intimacy. Cantina Ok! Is the perfect inner city hideaway to explore your potential chemistry. There's only 20 seats inside and the bar specialises in mexican spirits that look just as good as they taste. The food menu offers all your favourites as well as some new things to try. The owners clearly have a passion for Mexico, good food, and good alcohol here and it's infectious.

What to wear: Pay homage to the beautiful salsa dancers of mexico in this sweet but sexy Idol Midi Dress.
Related Articles