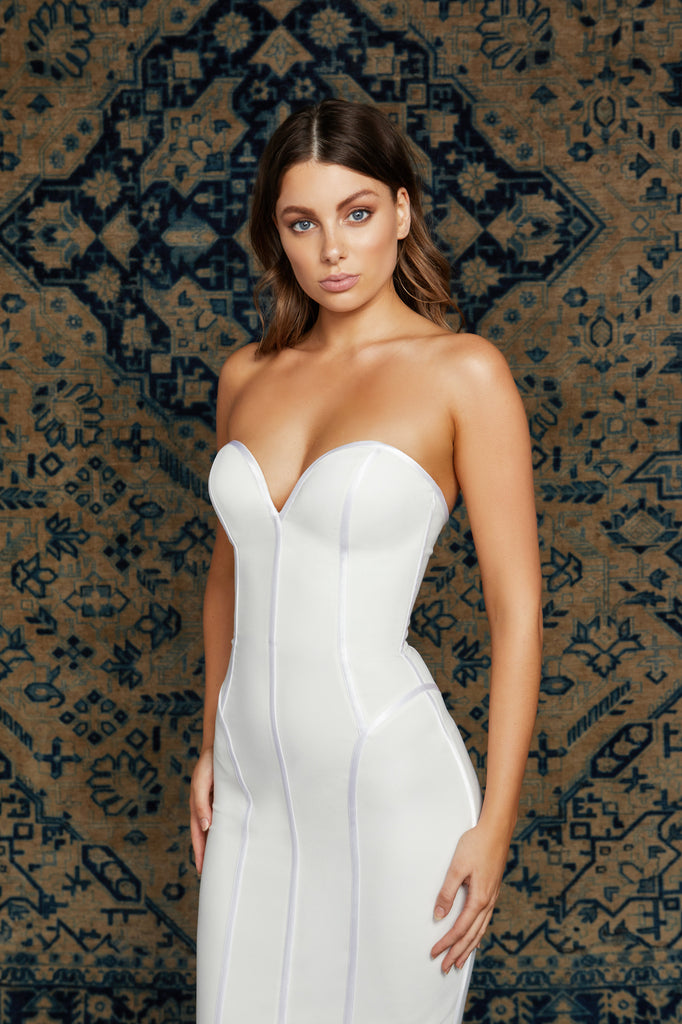 5 Ways to Wear White With Confidence
As soon as the first day of Summer hit, we were pretty excited to dust our Summer wardrobe off and wack out the pretty florals, the pastels, and our cute white dresses. Sure, wearing white can be a little daunting, but let's be real – an all white outfit is nothing short of chic! Keep scrolling to discover how to perfect the white trend with confidence.
Colourful Accents
Add a bit of magic to an all-white ensemble by throwing in a mixture of delicate floral prints or contrasting fabrics. Adding a mix of textures and weights will help to add a little more depth to an outfit, meaning you can show off your personality too. We're even into a floral headscarf for your hair or attached to your handbag. Be innovative, girls!
9-to-5
If you're in need of shaking up your corporate attire, keep things simple and invest in some structured and streamlined staple classics. White everyday wear can be a little tricky, but something as simple as a white pant suit or white pants and a plain tee can take you from drab to fab in an instant. Add a pair of statement earrings before you take off and you're good for afterwork drinks on a Friday too!
Minimal Gowns

Long white dresses are no longer limited to walking down the aisle. Gone are the days of over-the-top gowns, and in are simplistic and classic streamlined silhouettes that ooze style and with a nod to Beverly Hills style glamour. The Angelica Dress by Lexi is crafted from a delicate sandwashed fabric and features a sexy low back, a single angled strap and extremely high leg split alongside a satin panel and train. Big impact, minimal effort.
Add Some Sparkle
Since Summer is here and party season is well on its way, add some much needed shimmer and sparkle to your look with a metallic piece. Whether you keep it simple with a metallic bag or you throw on a white crisp shirt with some metallic pants, simply turn a once casual Summer ensemble into something party-worthy.
Structured yet Seductive  

There's really nothing more powerful than a woman in a tailored look. Did someone say female boss? For ultimate effectiveness, wear structured white from head-to-toe. Not sure? Simply mix your non-matching separates together and throw on a pair of heels that mean business.
If you're feeling brave and ready to take on the head-to-toe white trend that has hit the runways across the globe, check out the range of white pieces available to hire at Style Theory.
Related Articles