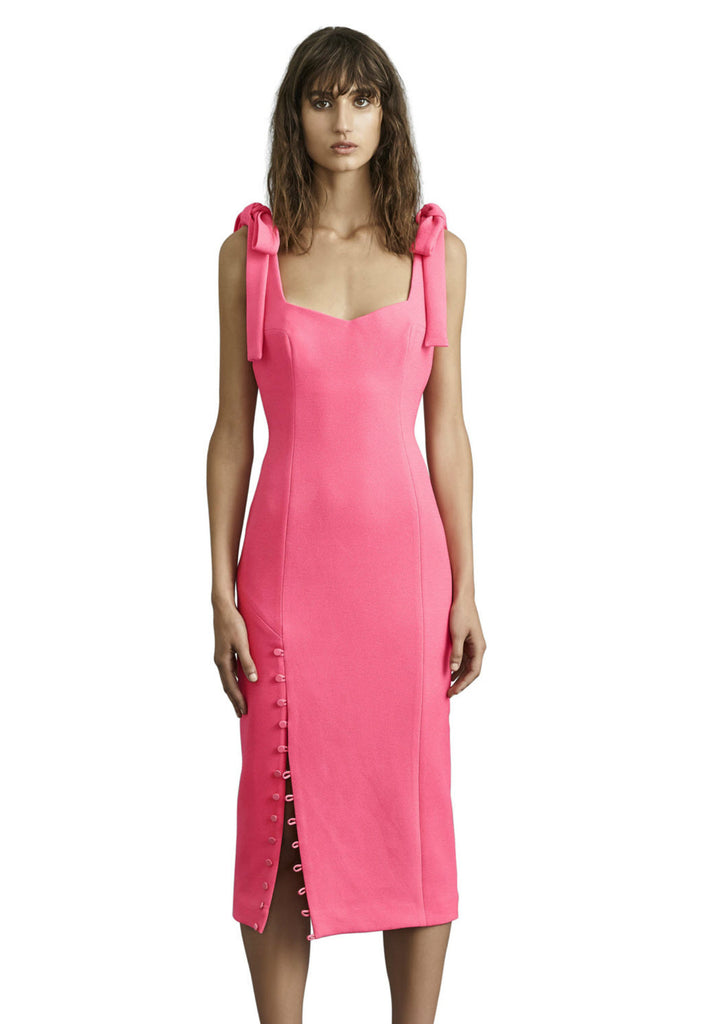 Spotlight on: Rebecca Vallance

Since we're all about female bosses, we thought it may be time to introduce you to womenswear fashion designer, Australian businesswoman and the mother taking over the international fashion industry. Meet Rebecca Vallance everyone, the entrepreneur and creative fashion designer who is turning up the heat and glamour on runways worldwide.
The Beginning
A country girl at heart, Rebecca grew up in country Ballarat, the central highlands of Victoria in Australia.  Back in 2011 she decided to launch her now renowned Rebecca Vallance label in one of the world's fashion capitals, Paris. Of course, industry leaders, journalists and stylists adored the collection, and the rest was basically history. The instant success of her first collection secured the brand with accounts at retailer Harvey Nichols in Europe.
The Return to Australia
Once the brand began to grow in Europe, the next step was obvious to Rebecca. She returned to her home country of Australia, and launched the eponymous brand locally in 2012 and never looked back. As one of Australia's leading fashion brands, Rebecca was even nominated  by Marie Claire Magazine as 'Best New Up-and-Coming Australian Designer' as well as being awarded with the Runner-Up in the 'International Woolmark Prize'. With big things happening for such a young brand, it's clear that the collection's have a little magic about them.
The Rebecca Vallance Woman
So who is the Rebecca Vallance woman and what does she stand for? Typically, she's confident and unafraid of standing out from the crowd. She's courageous yet poised, daring yet elegant. Aesthetically, she cares about how she presents herself, but she doesn't follow restrictions when it comes to fashion. We say, the woman is a direct persona inspired by the likes of the creative fashion designer herself. A bold and brave sense of style with a penchant for pushing boundaries; that is the Rebecca Vallance woman. The brand is a firm favourite of Halle Berry,  Sofia Vergara, and Kate Beckinsale, which we think, says it all.
The Here and Now
Fast forward to the end of 2018, and the brand shows no signs of slowing down. Stocked globally at online designer boutiques including Net-a-Porter, Revolve, and in store at the flagship Sydney and Melbourne boutiques, it's little wonder that the brand's popularity has soared in such a short space of time. With the collections combining a mixture of structured and sleek tailoring, luxe fabrications and unique silhouettes, Rebecca Vallance is the modern classic. The avante-hard elegance, and we can't wait to see what's next.
Discover Rebecca Vallance at Style Theory
Whether you're headed to a wedding, a ball or an evening out, check out the range of Rebecca Vallance pieces available to rent at Style Theory.
Designer pieces without breaking the bank; what more could you want?
Related Articles