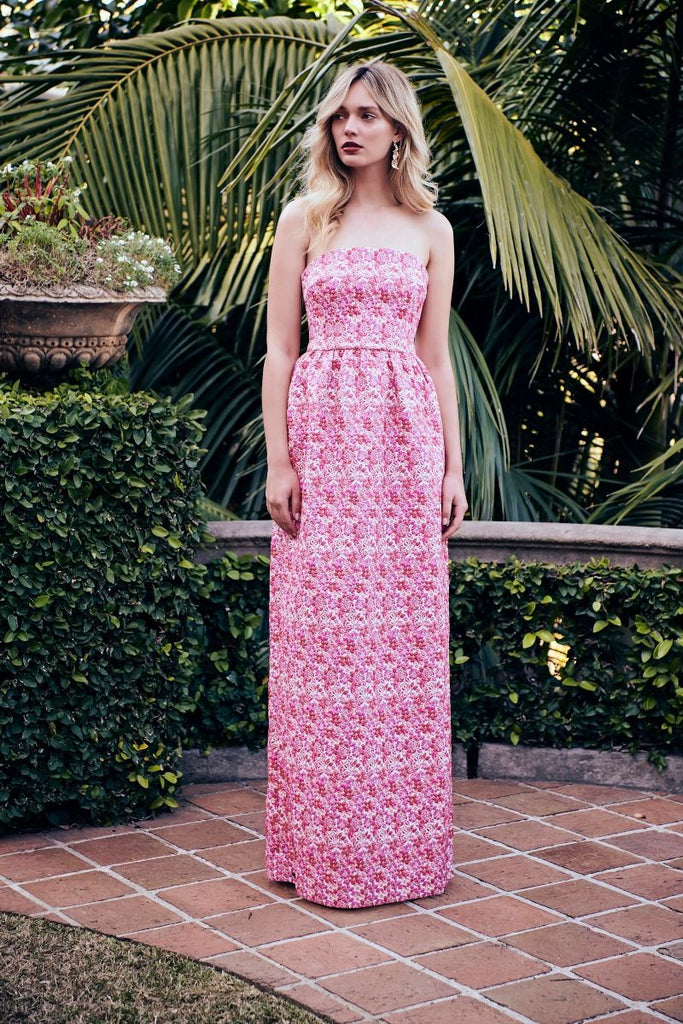 Queen Victoria made the white wedding dress a 'thing' – yep, it's true. Before her royal highness, wedding dresses were often brightly coloured heavy satins and anything, but white. Fast forward to last year, and we were all drooling over the beauty herself, Meghan Markle, in her Stella McCartney number. A sexier alternative to the traditional wedding gown, it seems that non-bridal wedding dresses, are in.
So, if you're not the princess gown type of bride, and you're not in to lots of tulle and embroidery, we're here to help. For modern silhouettes, quirky cuts, and a range of non-bridal and certainly non-traditional dresses to wear on the day that you get you to say, "I do", we've put together a number of our favourite options.
It's all about subverting the norm and wowing them as you walk down the aisle.  These pieces are anything but classic and you're going to absolutely love them all.
The Slip Dress
Once in a while, you step foot off a plane after the most beautiful holiday, in the most romantic location, and think to yourself "I'm going to get married on a beach". If you're actually living out your dreams and swapping the church aisle for golden sands, we've got the wedding dress for you. We recommend going for a floaty, lightweight style that will move naturally with the ocean breeze as you feel the sand beneath your bare feet. The Angelica Dress by Lexi features a low back and a single angled strap – a modern cut fit for a modern bride.
The Mini Dress
Why not opt for a long-sleeved, mini wedding dress. Sure, short dresses aren't often the first on most brides list when they start their search for 'the one' but wearing an unexpected and quirky mini dress on your special day will embed you in guests minds as the coolest bride of them all. Unconventional yet whimsical and chic, you'll be able to dance the night away in the Helen Dress by Thurley.
The Bohemian Dress
Definitely more fuss free yet beautiful in their own right, the beauty in bohemian style wedding dresses speak for themselves. Ethereal yet sophisticated, modern yet worldly, this is a trend that's taken off in Australia and it's not hard to see why. If you're looking for a vintage, retro vibe, uncover the romance in floaty, unstructured silhouettes and designs featuring floral embellishment, sheer mesh and billowing sleeves.
The Simple Dress
Not in to frills? Keep reading. This style is all about simple, clean cut formations and less-is-more silhouettes.  Just like Carrie Bradshaw, we're going for simplicity and structure (we're not talking about her first dress, that's for sure!). The Bare Shoulder Tie Dress from By Johnny epitomises everything that it means to be a modern bride. It's effortlessly flattering off the shoulder neckline, exposed darting on the bodice and pencil length crepe fabric silhouette make for the coolest of styles.
Discover the range of Style Theory for a nod to the subversive styles that non-conventional brides will love.
Related Articles