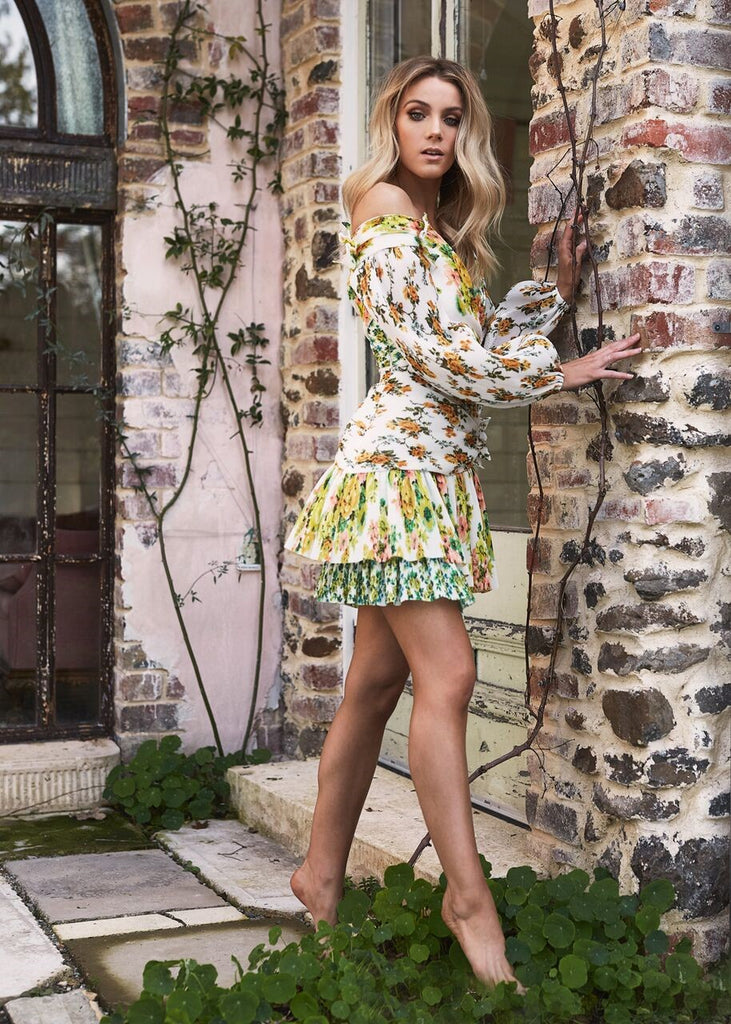 One word. Zimmermann. This feminine brand was started by powerhouse sister duo Nicky and Simone Zimmermann back in 1991 and has since developed into an eponymous label loved by fashionistas across the globe.
Based in Sydney, the brand consists of ready-to-wear pieces inspired by the relaxed vibe of Australia, offering swimwear, coordinates, dresses and more. Zimmermann is about more than just florals and flirty formed frills; it embodies everything that it is to be an optimistic, feminine and strong woman of today.
So, how did this love story begin?
Nicky Zimmermann, the brands creative director finished studying at The Fashion Design Studio at Ultimo TAFE (formerly known as East Sydney Tech), whilst older sister and COO of the company Simone, fell into publishing. Together, they realised a gap in the luxury fashion market. With Nicky in charge of all things creative, sister Simone was able to use her business savvy qualities to help form a successful business as well as a brand.
The duo began selling their collections at Sydney's Paddington Markets and the rest, as they say, is history. Fast forward to 2018 and Zimmermann boasts stores across the whole of Australia, as well as in France, the USA and The United Kingdom.
The continuous fusion between swimwear, poolside separates, and adventurous style silhouettes gives Zimmermann a vivacious edge above its competitors. In fact, their silhouettes are so out there, that they're simply not comparable with any other Australian designers.
Our favourite Australian designers deliver vacay separates of dreams, the kind of dreams that'll land you a place in every fashion stylists and editors wardrobe.
What can you expect from Zimmermann?
To expect the unexpected.
Filled with flounce, flare and a tone of spirit, recent collections from Zimmermann reference romance and adventure. We're talking ruffles and heavily corseted bodices. We're talking asymmetric formed silhouettes and latticed crochet florals. We're even talking high-neck Victorian-esque pieces that only Zimmermann can make uber-cool.
Yep, this brand brings just as much personality as it does acute femininity to every fashion-lovers table.
These Australian designers aren't just a one trick pony though. With every girlie frilled playsuit or mini, come the minimalist garments. Ideal for the woman looking for something wearable to suit the beach and the hustle and bustle of the city. 
Our favourite Zimmermann pieces right now:
The Golden Surfer Dress is simply everything. Featuring an exposed bodice and an asymmetric off the shoulder neckline, it stands out for all the right reasons.
Another piece ticking all the boxes is the Painted Heart Contour Mini Dress. The pink polka dot bodice and flamboyant sheer sleeves ooze an 80's yet contemporary glamour. 
If you're after a more relaxed, less in-your-face style, the Silk Strapless Flounce dress in a rustic hued nude is more than just your average gown.
Related Articles