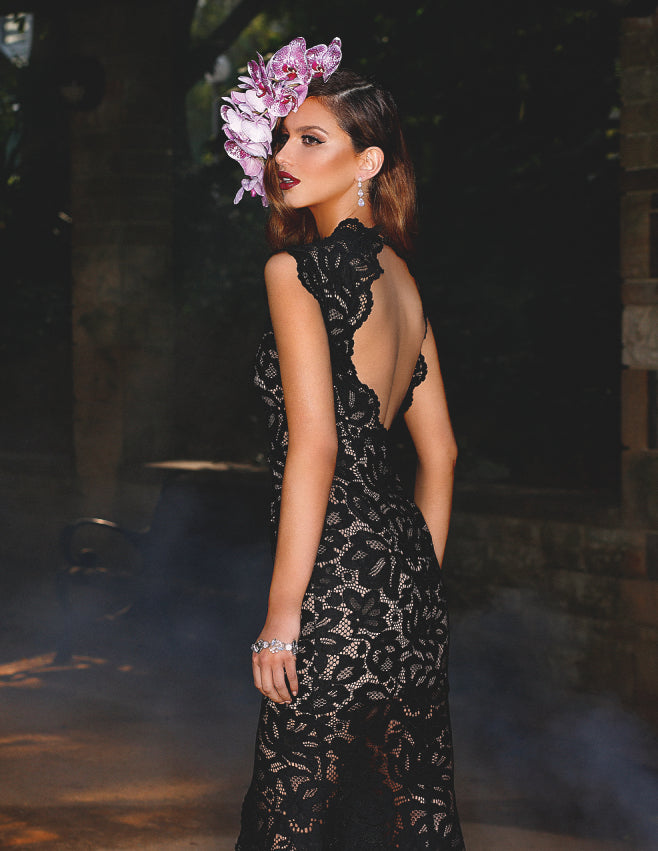 The transitioning of seasons only means one thing. New clothes, new accessories, new everything… *in our dreams*. If you like us, love to mix it up, but haven't got the funds to over haul your whole closet, a range of on-trend statement earrings will provide that instant refresh.
We're aiming for a glow up almost as major as Princess Mia's makeover in The Princess Diaries. But can a pair of statement earrings do that for a girl?
For sure. And we've got just the right range of jewellery to prove it. Whether you're into a classic style hoop, or an embellished cluster, we've got it all, so there's no need to make your way around tonnes of jewellery stores in the hope you'll find something in your budget. 2018's jewellery trends are all about impact and this year's bold must-haves are proving that your earrings are a new measure of personality.
The Trend: Baroque Pearls
It's all about perfectly imperfect pearls from here on out. Irreverent shaped baroque pearls offer an organic sense of style, that's fresh, fun and worlds away from more traditional, classic-shaped pearls. We're a little bit in love with the Carlotta Earrings by Christie Nicolaides. They're handcrafted, made from hammered brass, and the almost flawed form of the pearls gives them the unique statement you're going to want to make.
The Trend: Rainbow Gems
If you've been waiting for a bright coloured jewellery revival, you're in for a gemstone treat. After years of minimal style jewellery collections, it's great to see a kaleidoscope of colour in extravagant, bright gem stones. Accessorise a simple white tee or a black cocktail dress with our favourite Aemelia earrings,dripping in a rainbow of pink hues. Christie Nicolaides provides some of the most exquisite pieces in jewellery stores across Australia, designed to give you the wow factor.
The Trend: Bling, Bling, Bling
Well, what are statement earrings without a little bit of bling? We're talking old school, J-Lo style bling with a contemporary revive. Are they extra? Yes. Do they remind us of an RnB music video circa 2001? For sure. Are we loving it? Absolutely. Add a little somethin' somethin' to your look with the Jerry Femme Hoop earrings from F + H. Beaded 18k gold plating, an oversized shape hoop, and a little cross to top it off. Bring on the bling
The Trend: Celestial Beauty
We're over the moon (pardon the pun), with this year's celestial trend that's taking over runways across the world. From prints to jewellery stores alike, star earrings, crescent moons other whimsical shaped symbols are heavy features of the cosmic trend we've fallen in love with. We've got a range that'll get you feeling all starry eyed in just one hot minute, and the Adhara earrings are one of them.
Name a statement earring trend, we've got it! Check out our whole range of accessories hire and choose a dress to match!
Related Articles