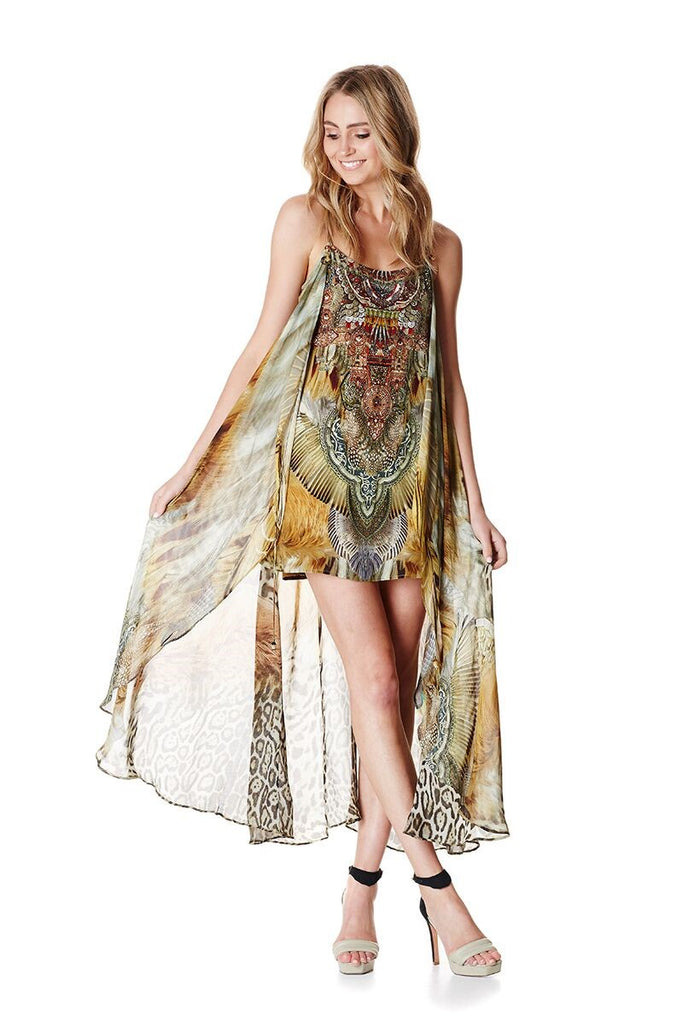 Few Australian designers can boast celebrity clients such as Beyoncé, Miranda Kerr, Paris Hilton and Oprah, but Bondi native, Camilla Franks has managed to gain a worldwide following with no signs of slowing down.
History:
Hailing from Sydney's most famous beach location, Franks is actually an accomplished actress and artist, having appeared in a bevy of Australian dramas and televisions shows throughout her career. However, her entry into the fashion world has proven to be her most successful endeavour.
Inspiration:
Franks first began her foray into fashion in 2004, with the idea of creating a line that encompassed her passion for travel, art and style. Her signature piece is the round neck hippie kaftan, a store staple that comes in a variety of vibrant colours. Inspired by the Ottoman sultans of old, this boho summer staple is popular for warmer weather due to its loose fit as well as for its ability hide any lumps or bumps that you don't want to suck in throughout the day.
Point of Difference:
What makes her label stand out from other Australian designers? Whilst her competitors often focus on minimalist edgy shapes, Frank introduces unique bohemian fashion fusing rich oriental inspired fabrics and flattering sweeps. Every Camilla piece is lovingly made with hand cut, printed, sewn textiles and crystals, each item carrying the artisanal Bondi spirit.
Achievements:
Since her arrival on the scene, Camilla (Frank's label), has become the vanguard of Australian Boho fashion, emanating every woman's inner free spirit. Her kaftans have become staples for 'it girls' and hippies alike, garnering her the title of "kaftan queen"!
Other achievements include a men's fashion line as well as swimwear designs, accessories and home collections as well as a thriving online business and 19 flagship stores all around Australia.
Baby and diagnosis:
Camilla's latest success was the birth of her first child, Luna Gypsey, only for celebrations to be cut short due to news of her breast cancer diagnosis. However, her resilient spirit led to her appearance at this year's MBFW where her collection closed the festivities.
At present Franks has decided to work 3 days a week in order to focus on her recovery and spend more time with her child. She faces the future boldly, admitting that she's fearful of her diagnosis but confident that she can face the challenge of overcoming her illness head on.
What the future holds:
Apart from running head on into her new role as a doting mother, Franks will be organising an art exhibition with her fiancé focusing on her recent trip to India. This will be followed by their much-anticipated wedding which is sure to be a lavish boho affair fit for a (kaftan) queen.
Related Articles