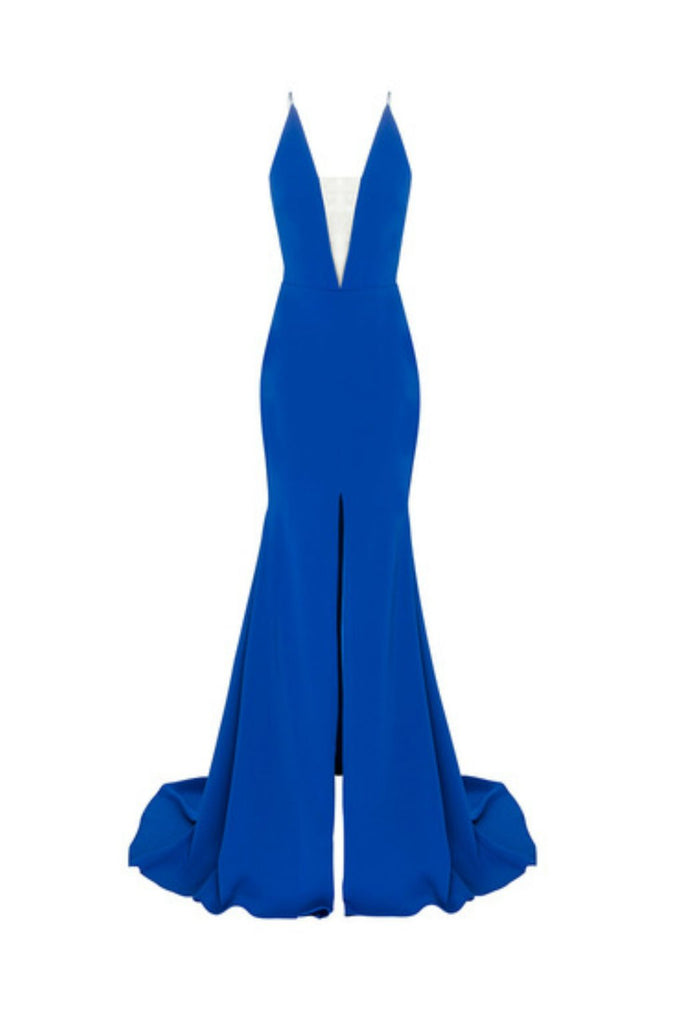 Spotlight On: Alex Perry
"The best thing is how you can make girls feel. That's what I love – giving people confidence in how they look makes them stronger." -
Alex Perry
Alex Perry is one of the most sought after names in dress hire here at Style Theory, and for good reason! His trademark designs embody femininity and glamour with artful draping, corsetry and flowing silhouettes. If you're looking for your wow moment, you can't go past a gown by Mr Perry.
Women who love
Alex Perry Dresses
have an eye for the best. Alex Perry designs have been worn by some of the world's most famous women, including HRH Crown Princess Mary, Delta Goodrem, Jennifer Lopez, Kim Kardashian, Gigi Hadid, Miranda Kerr, Natalie Portman, and Rihanna, and have been seen on the covers of Vogue, Harper's Bazaar and Marie Claire.
Whether you're a longtime fan or just hearing his name for the first time, it's worth knowing his fashion story. From humble beginnings to the heights of stardom, Alex Perry has stayed true to his original vision of high-voltage glamour.
Humble Beginnings
Alex Perry was born to Greek immigrant parents who ran a hamburger shop in Sydney. However, it was his aptitude for drawing that saw him study fashion design at the East Sydney Fashion Design Studio, where he graduated in 1984. From there, he had a stint as a booker pushing Australian models for international casting opportunities. But Alex Perry never forgot his design passion. He opened his first atelier in Kensington, Sydney, to great success and later moved to Double Bay where he built up a glittering clientele and became a fixture of Fashion Week and red carpets.
Inspirations
While Perry has worked with some of the biggest names in fashion, including many of the original 90's supermodels, Perry calls his wife Mary as his muse. Mary is a former model and according to Perry, when they first met she, "wore a silver strapless dress and had a bob haircut. She looked chic. I always felt she was out of my league." He asked her out and she said no, but a year later they tied the knot and Perry describes her as his biggest supporter and the original "Perry Girl".
After Mary, Perry credits Megan Gale as an inspiration. When other designers passed over Megan for less curvy models, Perry booked her on the spot, making classical femininity and curvy figures part of his brand image. He told a newspaper: "the first time I met Megan almost 14 years ago, she'd just come back from a stint in Italy – this was before she became really big over there – and it was the day before one of my shows and I just booked her immediately and I did ever since".
Future Aspirations
Perry's name hit the news again in 2020 when he closed the doors of his flagship boutique. While news reporters speculated if this is due to the coronavirus downturn, Perry responded that online shopping is the future, stating that the "retail environment is changing", adding, "we're just in a different time and there are different ways that people choose to shop."
A case in point: the
Alex Perry
website is a master class in how to do online fashion right. Starting out with a video piece of his latest collection, customers click through to a minimalist web design that puts his dresses and gowns at the centre of it all, with crisp editorial-style photography and clean-cut navigation. But for traditionalists, Alex Perry designs can still be tried on in-person at showrooms by appointment, such as
Ganache Showroom
in Melbourne and
Selfridges & Co
in London, or our very own
Style Theory showroom
in South Yarra.
Our Alex Perry Dress Hires
Ivy Stretch Lady Dress

Combine a ladylike fitted silhouette with a corset boning, a v-neckline and low cut back in a bright pop of pink.
La Row Dress

Melburnites lineup! This gorgeous little black dress has dainty spaghetti straps, a glamorous bodice cut and full flip skirt in reptile skin embossed silk.
Lena Gown

Have all eyes on you in the striking Lena Gown in royal blue, a deep v-neckline, mesh insert, and a red-carpet fit that skims the floor.
Related Articles