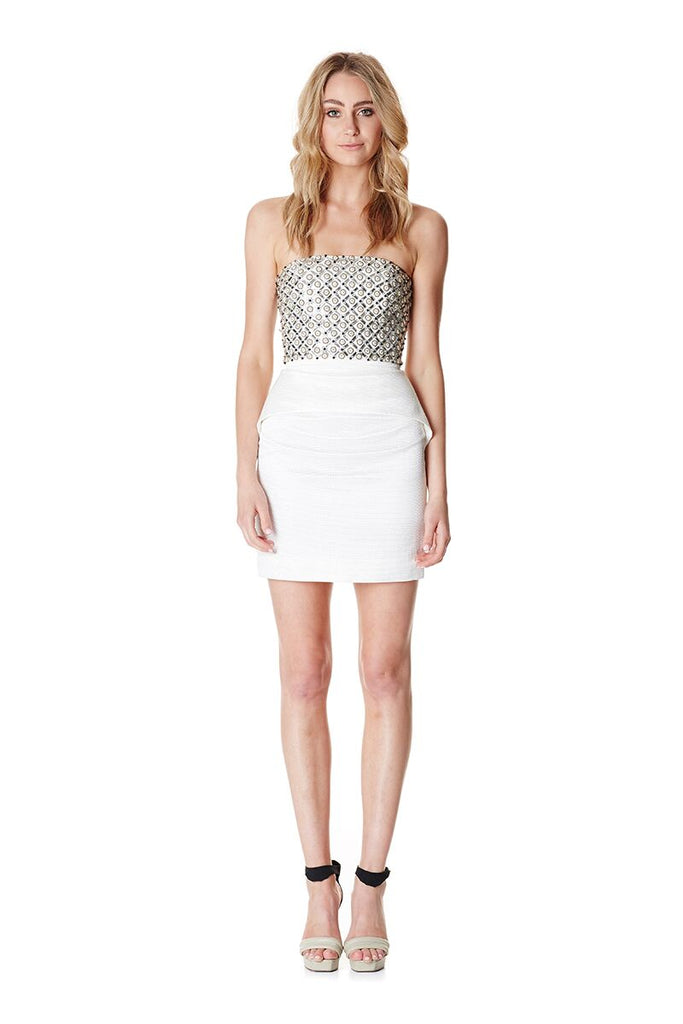 Say the brand name out loud and every fashion lover will nod their head with a knowing smile. It's the kind of reaction that any designer would love when their brand is spoken of, and that's pretty much exactly what happens with renowned Australian brand, Sass & Bide.
Founded by best friends Sarah-Jane Clarke (Sass) and Heidi Middleton (Bide) back in 1999, the cult label now enjoys global success and a huge following. Synonymous with irreverent shapes, embellishment formed of shells, metals and raffia, they're devoted to 'the strong, the obscure and the beautiful' and it shows in every collection.
Early Days
After becoming besties back in 1992 where they met at St Aidan's Anglican Girls school, Sarah-Jane and Heidi both went their separate ways at university. Fashion though, was always at the forefront of their mind. By 1999, the girls were ready to join forces and bring their vision to life. Sass & Bide was born after they combined their nicknames, and the rest, is history.
A Collaborative Vision
The pair began selling customised vintage and modified jeans at Portobello Market in London, altering them to show off their own individualistic taste in clothing. Unlike any other brand on the market at the time, the duo noted that that a 'great fitting jean sits super low and is super sexy'. It was here, that they decided to take their underground 'project' to the next level and turn it in to the leading label that it's known as today.
The Birth of Sass & Bide
After returning to Australia and begin designing their first full collection, they went on to present at Australian Fashion Week in 2001, which lead to showing in New York in 2003. With industry leaders going crazy for the bold and unique style that the brand stands for, Sass & Bide went on to do a decade of back to back shows all over the world. Underground phenomenon no more, Sass & Bide was a fully-fledged Australian label taking over the market with every layer of adornment, embellishment and daring fit.
Australia's Leading Label
Known as an Aussie brand that pushes boundaries and paves the way for the sophisticated yet carefree woman, each collection continues to succeed. From the runway to ready-to-wear and even exclusive gallery items, art and culture runs through the veins of every intricately designed piece. Available in over 45 locations in both Australia and New Zealand, it's the brand that keeps on giving.
If you're feeling brave, dare to shop the collection of Sass & Bide at Style Theory. From dresses to playsuits and more, find a stand-out piece perfect for your next special occasion.
Related Articles